Information
General Information about The Mayflower
Reception - open from 08.30 to 22.00, for access to safety boxes, pool toilets, iron/ironing board, books, DVDs etc.
It is not staffed full time, although we are usually around during the mornings. If you need anything, or have questions, please write a note in the PINK GUEST REQUEST BOOK, and we will deal with it as soon as possible. Just leave your name, room no. and your request.
In an emergency (and please only in an emergency) call Diana on +30 6942 064 002. Spiros is usually around from 09.00 t0 10.00 cleaning the pool, and again from 19.00 to 20.00 and will be glad to help with anything.
Arrivals / Departures
Check-in from 14.00
If no one is in Reception to show you in, check the ARRIVAL notice board for your room no. and then go straight to the apartment which will be open and ready for you.
Check-out is 11.00
If you have a late departure we can sometimes arrange for you to keep your room, have an alternative 'day use' room or to have use of a shower room prior to departure. Suitcases can be stored in Reception. We will know one day in advance which rooms are available for late checkout.
Cleaning service - we have the Greek Tourist Board 'HEALTH FIRST' certificate and all outside areas are deep cleaned twice each day. Hand sanitiser is available throughout the development, as are cleaning materials inside the apartments.
Apartments are 'deep cleaned' prior to arrivals. They are then cleaned twice per week, with a linen change mid-week. Bed linen / towels are provided but not pool / beach towels. The maids clean and make beds, but do not have time to do washing up. Many guests like to leave a small tip for the maids, if they are happy with the service. If you leave rubbish outside your door it will be collected daily. Recycling bins are located at the entrance to the property.
Safety boxes
These are available in Reception for €10 per week, please let us know if you would like to rent one.
Wi-Fi
Throughout the apartments (better in some places than others!). User name is MAYFLOWER1 or MAYFLOWER2, and the password is 2661076380.
Parking
Our car park is 50m past the entrance to the property, on the right.
TV
Every apartment and studio has a form of cable TV, with five English speaking channels. They also have a DVD player, and there is a DVD library in Reception.
'Honesty' Bar
In Reception there is a small selection of things you might find useful - bottled water, wine, juice, soft drinks, eggs, croissants, beer, chocolate etc. You simply select the items you would like, and pay in the 'TIN'.
Washing machine
This is available for your use, next to the storeroom in the rear building, washing liquid is also provided.
We, and other non-smoking guests, would really appreciate it if you would smoke only outside on the balconies. Thanks very much.
Ambulance - 166 from land line
Fire - 199 from land line
Police - 100 from land line
Emergency - 112 from mobile
Note - local numbers have country code +30 before main number.
Local Doctors - Dr. Zervos 6944 326 568, Dr. Manessis 6944 328 275
Hospital - Kontokali (5km north of Corfu Town) 26613 60400 or 26613 60781
Private Clinic - Therapie, on main road about 4km before Corfu Town, 26610 30782
Private Clinic - Corfu General Clinic, Corfu Town, on main Paleokastritsa Road, 26610 36044 / 22946
Diana - 6942 064 002
Spiros - 6942 064 001
Airport - 26610 38069
Benitses Police Station - 26610 72222
Taxis (English speaking) - Yannis 6932 257 555, George 26610 75210
Doctor's Surgeries
Top of the road, turn LEFT, walk to roundabout, and continue over roundabout towards Messonghi Village (past taxi rank). 200m along on the right is Dr. Zervos, 6944 326 568
Top of the road, turn RIGHT - about 300m along on the left. Medical Centre, 26610 75203
Pharmacies
Top of the road, turn right, walk about 300m, immediately after the bakery is the Pharmacy (English spoken)
Top of the road, turn left, walk down past the roundabout, across the roundabout, towards Messonghi (past the taxi rank) and another 300m the pharmacy is on the right
Supermarkets - they all stock fresh bread (daily), milk, vegetables and a range of frozen food. They are generally open every day from 08.30 to 22.00
Up to the top of the road, there are two mini markets directly across the road
Up to the top of the road, turn left 100m along, on the right is Dimitra (closed on Sundays)
Up to top of the road, turn right, about 300m on opposite side of the road is Coop
Bakery
Top of the road, turn right, walk about 300m (before Coop) the bakery / coffee shop is on your left. Open from 08.00 daily. (Great croissants, pies and cakes!)
ATM Cash Machines
Top of the road, turn left, about 300m, ON THE RIGHT there is one outside Time Out Bar, another 200m one on the left, outside 3Ks supermarket, and one on the other side of the roundabout, next to the roundabout coffee shop. They belong to the main Greek banks, use one of these, DON'T use one of the blue and yellow ones which carry high charges. (No banks in Moraitika, the nearest are in Corfu Town and only open from 08.30 to 14.00.
Bus stops
To Corfu Town - Turn RIGHT at the top of the road, walk 50m for Corfu Town bus stop. All buses passing will be going to Corfu Town (not tourist buses). Also, if you turn LEFT at the top of the road, and walk down to the roundabout you stand more chance of a seat!
To Issos Beach - Turn LEFT at the top of the road, walk down to the roundabout, cross the road, go 50m past 3Ks market and bus stop is there for Kavos and Issos Beach
Taxi station
Top of the road, turn left, walk 300m to roundabout, across the roundabout at entrance to Messonghi Beach Hotel.
Car rental
Information in Reception - we can book for you, or you can visit their offices, there are several up on the main road.
Excursions and boat trips
There is information for coach/boat trips in Reception, plus there are several tourist offices in the village. Top of the road, turn left Messonghi Travel has 2 offices on the main road, or turn Right and there are several offices as you walk up through the village.
Restaurants
There is a good choice of restaurants at all prices, in Moraitika and Messonghi, and everyone has their favourites. Here is a selection:-
Bella Vista - in the old village, a sign will point you up to the old village and the restaurants, good plain Greek food and amazing view
Islands - Large varied menu with Greek and international meals, and special kid's menu. Lovely bar built around an olive tree
Village Taverna - up in the old village, great food
Tassos Bar and Grill - in a small square in the old village, excellent grills at brilliant prices
75 Steps - about 2km up on the mountainside above Moraitika - taxi from the taxi station about 7 euros - good food, good prices and AMAZING views
Zac's Taverna - on the road to Messonghi, very good food
Dionysus Restaurant, Messonghi - past Messonghi village going south along the coast (20 minutes walk on way to Boukari) fantastic unusual Greek food
The Rose Garden - fine dining, Greek style. Interesting menu, with special dishes for vegetarians
Rani's Dream Food - close to the Mayflower, wide menu, open all day and evening
Stavros Taverna - close to Mayflower, on the main road, traditional Greek food, well priced
Mamma's Taverna - always recommended by our guests, large menu at excellent prices
Caldera - right on the beach, bar restaurant
Pesce Fish Bar - centre of Moraitika, tiny taverna with fresh fish, eat in or takeaway
Sea Breeze - café bar restaurant right on the beach, ideal place to relax all day
A few dishes you might like to try
Gyro - perhaps the best economical tasty meals. Pita gyro is a favourite, consisting of pork, fries, tzatziki, tomatoes and cucumber which are wrapped in a pita bread. This can also be made with chicken. The plate is the same thing, but usually, a bigger portion and more salad served on the plate.

Kleftiko -a truly traditional Greek dish with slow-oven-baked lamb on the bone, which is first marinated in garlic and lemon juice.

Souvlaki - another traditional Greek food is the Souvlaki, which you can find in almost any Greek restaurant. Souvlaki is basically grilled meat on a skewer and can be everything from pork, chicken, lamb, beef, and vegetables. Usually served with with salad or veggies and fries, tzatziki, and pita bread.
Keftedes - greek meatballs made of pork or beef and seasoned with oregano, onion, garlic, and a pinch of cinnamon.

Saganaki - the most common are Cheese Saganaki or Shrimp Saganaki which are small starter plate of fried hard cheese or shrimps.

Spanakopita or Tiropita - spinach pies with feta cheese or cheese pies. The filling is wrapped in phyllo (filo) pastry. Both are delicious delicious and perfect as a snack or side dish.

Moussaka - A Greek classic! The traditional Moussaka recipe consists of sauteed eggplant, tomato, ground lamb, a layer of potatoes, and a final fluffy topping of cheese and béchamel sauce.

Calamari - deep fried or charcoal grilled squid served with salt and lemon.

Feta Cheese - found everywhere, both in salads, baked and topped with red pepper or oregano, or baked and topped honey and sesame seeds.

Tzatziki - greek yogurt, cucumber, and garlic is a great dip, or as a side to meats or fish, always adds to every dish.

Pastitsio - A baked pasta dish with bechamel sauce and minced beef. Known as Greek 'lasagne'.

Pastitsado - meat slow cooked in tomato sauce, seasoned with cinnamon and cloves. Served with pasta.

Sofrito - slices of beef cooked in garlic and parsley sauce, serviced with mashed potato or rice.

Stifado - slowly braised beef or port with onions, tomato, wine or vinegar, and a variety of spices - it's often characterized by cinnamon and tomato.
Yemista - stuffed tomatoes and peppers with rice and herbs, or sometimes also with minced meat.

Dolmades - grape leaves or cabbage leaves stuffed with minced beef or pork and sometimes serviced with an egg and lemon sauce.

Greek Salad - simple, fresh, and available absolutely everywhere!

Taramasalata - a dip served as a dip for bread or vegetables.

Kolokithokeftedes - Courgette fritters filled with tasty and salty feta cheese and a little bit of mint.

Tirokroketes - fried cheese croquettes.

Papoutsakia - stuffed eggplants that are usually filled with seasoned ground veal and tomatoes and bechamel sauce.
Octopus - common in the Greek cuisine, and there are many dishes with octopus. Some of the most popular ones include grilled fresh octopus and Octopus pasta (ohtapodi me kofto makaronaki).

Greek Desserts
Feta Me Meli - feta baked and coated in honey
Galaktoboureko - egg custard in filo pastry
Baklava - filo pastry, honey and nuts
Bougatsa - a cream pie
Kataifi - shredded filo with honey and nuts
Portokalopita - orange pie
Loukoumades - small round doughnuts with honey
Greek Drinks
Greek Coffee - strong and served in a small cup. Offered sweet, medium or without sugar. Don't drink the sludge in the bottom of the cup!

Ouzo - an aniseed flavor drink served with ice and water. Often served with a small selection of nibbles.

Greek Brandy - available in 3*,5*,7* and 12*, Metaxa is the most famous brand.

Greek Beer - Mythos is perhaps the most famous, but local Corfu Beers should also be tried.

Retsina- white wine with a 'pine' tang, great accompaniment for Greek nibbles (meze)

Koumquat - a well-known sweet Greek liqueur, often served after your meal in a taverna.

Local Wine - most tavernas will have their own local wine which is served by the half kilo, often served in metal jugs.
Greek Wines - there is a wide range of Greek wines - well-known names are Boutari, Hatzimichalis, Calliga. In Corfu we also have the Livadiotis winery in Halikouna and the Theotoki Vineyard in the Ropa Valley.
Things to do (apart from lazing on the beach or by the pool)
Take a boat trip - over to the Greek mainland and the Blue Lagoon, down to Paxos and anti Paxos, or just a lazy day sailing along the seaside coves of the east coast
Rent a car - drive yourself around the island, see the stunning scenery, sunbathe and swim on some of the spectacular beaches
Rent a boat - visit some of the picture postcard bays only accessible by boat and pitch up at a taverna jetty for lunch
Go to Aqualand - one of the largest and best water parks in Europe
Book an excursion - there are many options such full day trips to the Greek mainland or Albania, trips all around the island taking in the main sights, or an evening boat trip to Corfu Town for shopping and dining
Book the 'Durrell tour' and see the locations of the popular TV series based on the books by Gerald Durrell
Corfu Town - Corfu Town is one of the prettiest towns in the Mediterranean. A mixture of Italian, French and British influences combine to make the town unique in Greece, almost a half-way-house between the East and the West.
The old town, which runs between two ancient fortresses, along the sea coast and inland in a maze of cobbled streets and steep steps, has been granted UNESCO World Heritage status, and is full of delights for the visitor and resident alike. There are myriad churches, squares and alleyways to explore, the famous esplanade - Liston - modelled on the Rue de Rivoli - is famous for its coffee shops and restaurants where you can sit and watch the world go by. In the summer the wide pavements and adjoining park are thronged with visitors, and in winter the locals congregate here to exchange news and views and gossip while their children play. In the evenings as the dusk falls and the house martins whirl and swirl amongst the rooftops, groups of teenagers gather to pass the time on their way to and from extra lessons or music practice. Totally Mediterranean in this respect, Corfiots live their lives outside and the climate encourages the visitor to join in and pretend to be Greek. There are many top quality restaurants serving a wide variety of local specialities and dishes from other countries as well as smaller local tavernas, intimate bars, coffee and cake shops. The town is the centre of island life not only because of its many shops, but because it is here that you will find doctors, banks, accountants and all the essentials for daily living. Ferry boats to and from the mainland ply the narrow straits - it takes just 1.5 hours to reach the Greek port of Igoumenitsa which then connects with various mainland locations via wide and largely empty motorways. Cruise ships regularly dock and unload their passengers to explore the island, and the airport is located on the edge of the town.
Beaches - all over the island - spectacular sandy west coast beaches such as Agios Georgios South, Agios Gordis, Glyfada, Pelekas,on the west coast and Agios Georgios Pagi, Arillas, San Stefano and Sidari in the north west. South east, don't miss Bouka beach, our own Moraitika. Going north east there is a great selection of picturesque pebbled beaches, with calm waters such as Barbati, Kalami, Agios Stefanos and Kassiopi.
Near Moraitika
Walk along the beach from Moraitika to Messonghi (cross the river in the rowing boat 'ferry') then walk down the coast towards Boukari, plenty of fish tavernas on the way for a coffee or lunch
When you have a car of motorbike, drive up to the mountain top village of Chlomos and wander the cobbled streets. Finish up looking at the stunning view from Balis snack bar down to Boukari
Drive down to Halikouna to see Lake Korission and relax and swim on the 4km sandy beach. Drinks at Taio beach bar, lunch at Alonaki Bay Taverna. You might be lucky enough to see the flamingos who have made the lake their home
Drive to Issos Beach, walk and relax on the huge sandy beach
Explore the south west, almost unknown and unspoiled villages of Kritika, Neohori, Spartera and follow the road to the sandy beach of Agios Gordis South, endless sand, usually deserted
Drive to Lefkimmi, Corfu's second Town, go to Bouka Beach for its sandy beach and shallow calm water, and finish with a snack or a drink on the river back in Lefkimmi
Driving to Corfu Town and Parking
To go to Corfu Town, take the main road north towards Town, until you reach traffic lights. Do NOT follow signs for Centre - take signs for AIRPORT. Go past the airport, 1km takes you to the sea, turn left and PARK ALONG HERE. (Garitsa Bay) Then keep walking along the bay to your left as you face the sea, past Corfu Palace Hotel, (total about 300m) and you will come to the park. Keep walking another 100m and you will see the cricket pitch and Liston coffee shops over on your left. Turn Left here, and this will take you into the old part of Town. When you leave Corfu Town, simply turn around and retrace your route past the airport. This saves you from getting stuck in the complex one-way system in the centre of the Town. (Also use this route if you are heading to the north of the island - Paleokastritsa / Kassiopi / etc.)
Driving to the north of Corfu (Paleokastritsa, Sidari, Ipsos, Kassiopi, etc)
You can also use this route past the airport if you are driving to the north of Corfu. Instead of parking, keep going along the bay, keep the sea close on your right, and this takes you around the harbour, and joins with the main north road. Turn RIGHT at the large traffic lights after the cruise ship harbour, and 'disco strip'. (Total distance from Garitsa Bay parking approx. 3km). Watch out for 'cycle lanes' in Town, you can't park in them. There is also parking at Liston, in a paying car park, drive past Corfu Palace Hotel, keep going, keep to the right and after 200m you will see queue for Car Park on the left. It is very often full here, and involves waiting for a space.
10 places to see in Corfu Town
Banknote Museum - a collection of Greek currency from 1822 to the present day
Vidos Island - opposite the port and a tranquil haven away from the bustle of the city
The Fortresses - spectacular views reward the climb to the top of the battlements
British Cemetery - reminder of the British occupation and a haven for rare orchids
Cavalieri Hotel - stunning panoramic views of Corfu Town from the rooftop bar
Vegetable Market - fresh fruit, vegetables and fish displayed in a riot of colour
Jewish Quarter - the island's Jewish community dates back to the 12th century
Corfu Sailing Club - somewhere completely different for lunch or just a drink
Monument to Kostas Georgakis - who died in 1970 protesting the military dictatorship
Panayiapoula Church - a tiny church with an historic icon dating back to at least 1650
10 places to see out of town
Sinarades Folk Museum - a traditional village house, much as it was in the past
Kanoni - a picture postcard panorama and a unique view of Corfu Airport
Kardaki Spring - according to legend, if you drink from it you will return again to Corfu
The West Coast's Golden Beaches - stretches of golden sand and crystal blue waters
Benitses - working fishing village with several good tavernas and a shell museum
Kommeno - 18th century church in Gouvia Bay, reached by a short causeway
Theotoky Winery - notable for its wine, olives and organic extra virgin olive oil
Kaiser's Throne, Pelekas - panoramic views of the island and famous for its spectacular sunsets
Mirtiotissa Monastery - situated high above the sea on Corfu's west coast
Venetian Shipyard - built at Gouvia in 1716 to repair war galleys passing through Corfu
10 places to see further afield
Doukades - traditional village with a pretty square and several cafés and tavernas
Perithia - step back in time in Corfu's oldest permanently inhabited village
Agni - three of the best tavernas in Corfu and a chance to see how the other half live
Lefkimi - a large village with a slightly timeless feel, located in Corfu's deep south
Korission Lagoon - fringed by an 8 kilometre beach and a haven for flora and fauna
Paramonas - a small unspoilt west coast beach surrounded by ancient olive forests
Boukari - admire the fabulous view while eating fish with your toes almost in the sea
Strinilas - the island's highest village with a lovely square shaded by a huge elm tree
Angelokastro - Byzantine fortress with panoramic views of the west coast of Corfu
Kouloura - small horseshoe shaped bay, two houses, a church and a taverna
West Coast (scenic route) - Top of Mayflower road, turn LEFT, down to roundabout, 1st exit (Lefkimmi) for 1km. After small bridge take 1st RIGHT, towards Agios Matheos. After 2km (after ELIN petrol station) take 1st LEFT. Follow this road which winds for about 4km along the coast, through the olives. Look out for LEFT turn to Paramonas/Pentati. Turn LEFT to Paramonas. Up the hill, don't turn down to the beach at Paramonas, turn RIGHT up the hill. Keep going to Pentati. Through Pentati follow right fork up the hill to Agios Gordis. When yo get down to Agios Gordis and main road, left is to the beach, right is up the hill to the road leading to the old village of Sinarades, and Pelekas then Glyfada. From Glyfada road you can go to the Golf Club at Ermones. You can also get to Paleocastritsa from here (well signed). From Paleocastritsa (2km before village) turn RIGHT up the hill to Lakones, go through Lakones village (watch out for traffic lights in the village) and stop on the far side to see the amazing views down to Paleocastritsa and along the coast.
West Coast (direct route) - Up to Corfu Town, around the Town, take the right turn signed to towards Paleo. Go for about 12km. it is a very good road, and takes you straight to Paleocastritsa. You can park down by the sea, or go up the hill to the parking just before the Monastery
North East Coast - Up to Corfu Town, go north towards Paleokastritsa. Go for about 12km. Turn right where signs are to Sidari, Arillas. Go up the mountain, keep gong up to Roda on north coast. At Roda traffic lights turn RIGHT, go thru Acharavi, towards Kassiopi (Kassiopi harbour nice place for coffee or lunch, Ice Dream on the main road before Kassiopi has wonderful ice cream). From Kassiopi take the only road south towards Corfu Town. San Stefano Agni, Kalami, Koulouri (viewing point on main road), Kaminaki, all worth driving down to. Keep going towards Town through Nissaki, Barbati, Ipsos, Dassia and join main road at Gouvia (massive marina off side road on left) and towards Town. To get back south to Moraitika, follow airport signs, and then turn south (right) at the large traffic lights (petrol stations on both corners).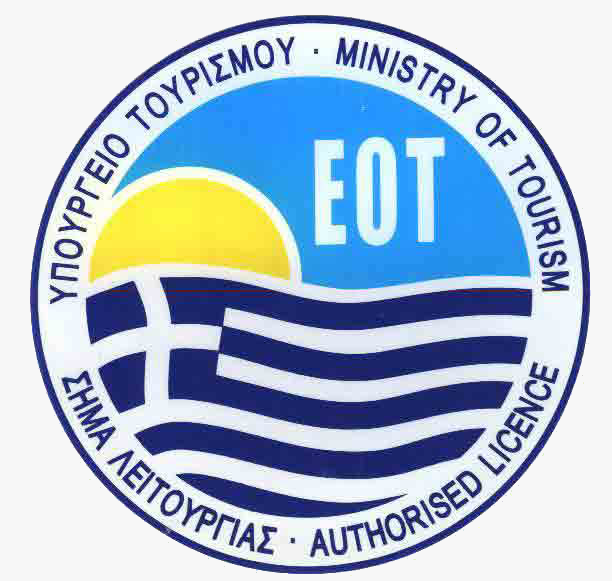 0829K122K496000
terms, conditions and privacy policy